About Us
Soda Can Earrings was founded in 2004. Our Company is dedicated to creating fashionable, eco-friendly jewelry. We craft each piece by hand from recycled soda cans. Each can is cleansed in a sanitizing bath that does not contain harsh chemicals. Afterwards, we mold it into one of our many unique designs and attach the necessary jewelry findings to the piece before packing it into a reusable box for you to keep and store your jewelry. Keep an eye out for new products in our blog, Twitter, and Facebook pages. We are always thinking up new ways to up-cycle our soda cans!
About the Founder
Mia Skinner was only in seventh grade when she set out to make enough money to purchase an Apple iPod. An entrepreneur at heart, she had run a lemonade stand and sold crafts since she was five, but this time, she knew she had to create something truly special. Soon, she had made her first pair of soda can earrings! She started selling her creations to her classmates, and the response was fantastic. It wasn't long before Mia was able to buy that iPod, and by then, she was ready to continue and expand her business.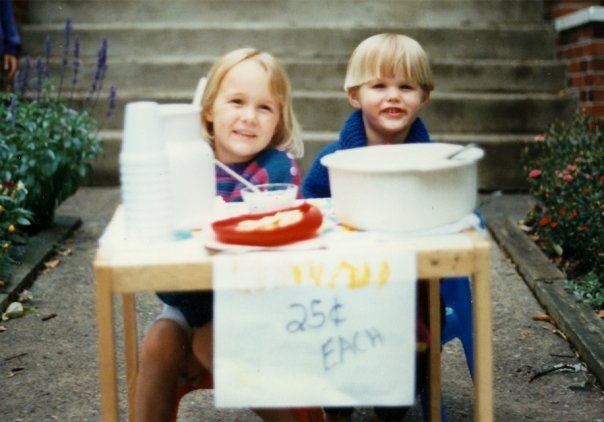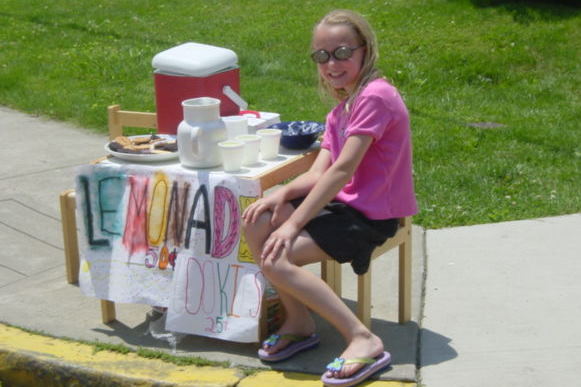 Over time, Mia has added different versions of her earrings and has ventured into necklaces, bracelets, and EveryRings. She is currently attending Carnegie Mellon University for entrepreneurship while continuing to run her jewelry business.
Throughout its existence, Soda Can Earrings has gained attention from the public. Mia was recently a semi-finalist for the television show "Shark Tank," a competition show for entrepreneurs. Soda Can Earrings was also shown on the front page of the Pittsburgh Flea website during the summer of 2010. In the following August, it was featured in Pittsburgh Fashion Magazine. Copies of these features can be found in the "Blog" section.
We truly appreciate your business!
Be Truly Unique with a Custom Order
While we have a variety of designs to choose from, custom orders are available for all types of jewelry! If you have a limited edition or otherwise rare soda can, we would be glad to make a piece for you. Simply send the can to:
Mia Skinner
5032 Forbes Ave. SMC 4949
Pittsburgh, PA 15289
We will notify you when we have received it, and you can then fill out a custom order form and pay for your purchase.
A Note about Shipping
We always offer free shipping, but please note that we process orders on weekends during the academic year. If you need your purchase to be shipped sooner, use the contact box on the "Contact" page, and we will process your order on the next available business day.
Product Warranty
Each piece of jewelry has a one year warranty! If at any time over the year, you are less than satisfied with your earrings, necklace or Everyring, write to me in the "Contact" form. You will be able to send back your broken product (due to normal wear and tear, not physical damage) and I will gladly fix or replace your product.